- Your personal chauffeurs to the sea -
- Your personal chauffeurs to the sea -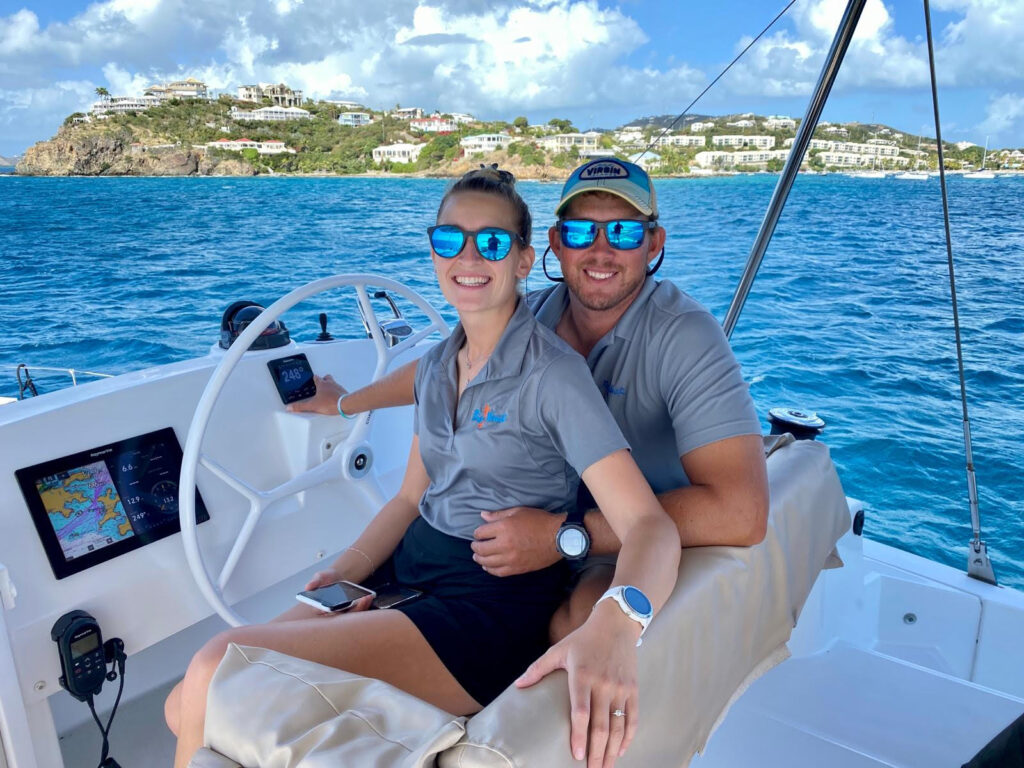 Walmar grew up boating and living along the coast of South Africa; his first weeklong boat trip was with his dad at the age of three. He has a long history in the maritime world, both professionally and personally. Born in Namibia and growing up in a small coastal fishing town called Velddrif in South Africa, the ocean is his second home. He is an avid fisherman and enjoys to free dive. After completing school, Walmar pursued his love of the ocean undertaking Maritime Studies to become a merchant seafarer where he sailed as 2 nd officer on chemical tankers world-wide. In 2017, after exhausting his time on tankers he chose yachting as an alternative and has had absolutely no regrets! He holds a 500t Captains license and has completed many charters from Cape Town harbor as well as navigating across the Pacific from Panama to Yokohama and the Eastern trade routes through the Suez Canal, Europe and back to the States
.Tamika grew up in Melkbosstrand a small surfing town located on the west coast of South Africa. She has a very close bond to the ocean and the maritime industry as her father is a Master mariner who has completed many big salvage operations during his career. Growing up with a father figure heavily involved in the maritime industry has led her in the same direction. After completing school, she found yachting to be the perfect entry to this amazing industry. Tamika started off her career in the Mediterranean where she worked for an American couple on a privately owned yacht as chef/stewardess. She then saw an opportunity to improve her skills and took on working for multiple high-profile owners in the Middle East offering Silver Service Charters. She then returned to South Africa to join her now fiancé, Walmar and after a year of running charter together, they have changed tack to run charters in the Caribbean and further their journey together.
Walmar and Tamika are both very professional yet fun and adventurous. They enjoy sharing their love of the ocean and this beautiful chain of islands with their guests, ensuring the best possible time for everyone on board!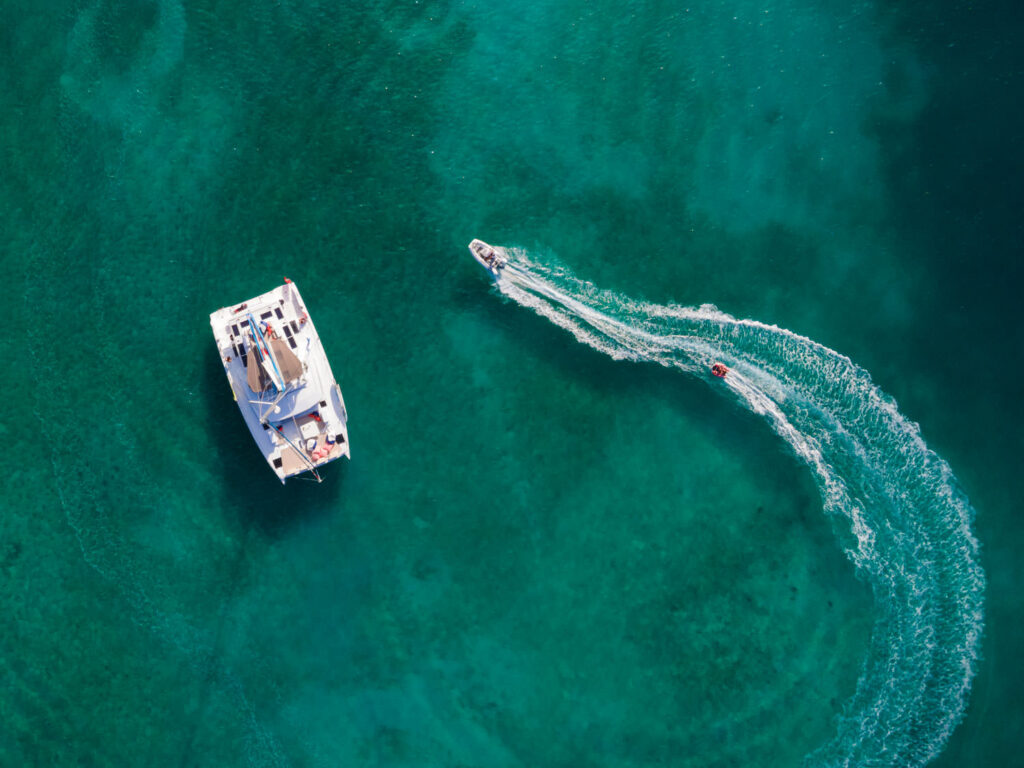 Fold-away wall. See video here: Click Here 
No More Trampoline! New solid padded sun-tanning and relaxing area.
Skylounge for sunsets and happy-hour treats.
Walk-around beds for your comfort
World-Class cuisine.
Children and Families are always very welcome with us.
This is where you will be! See video here: Click Here
MEMORIES FOR A LIFETIME
Schedule or Inquire About Big Nauti Today!